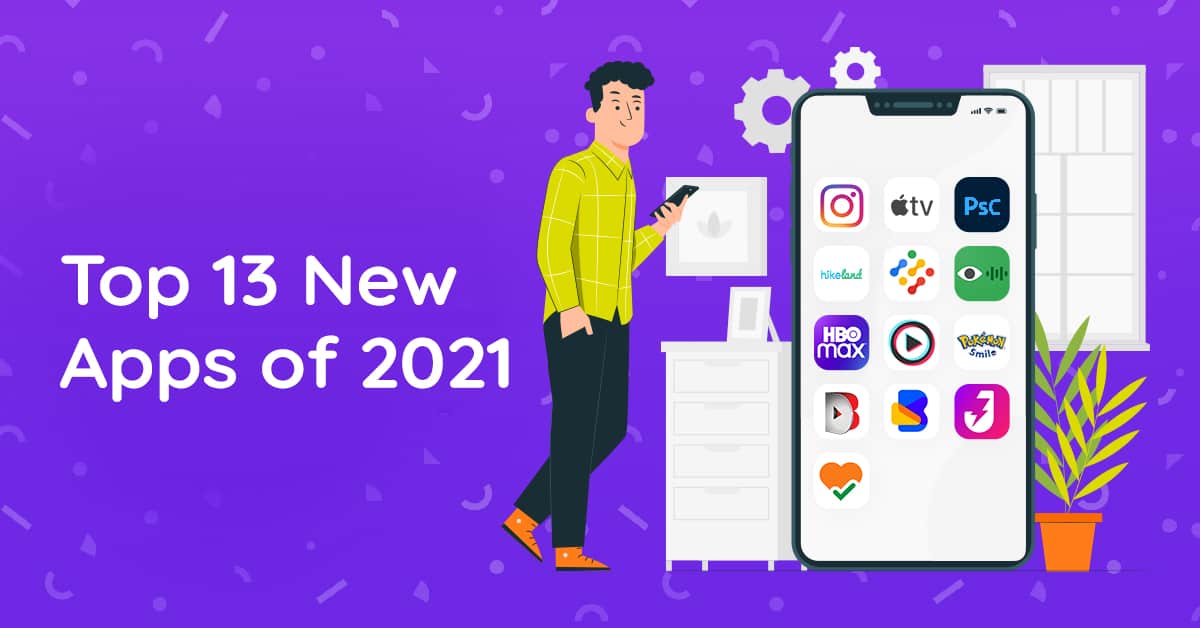 13 New Apps of 2021 to Watch Out For!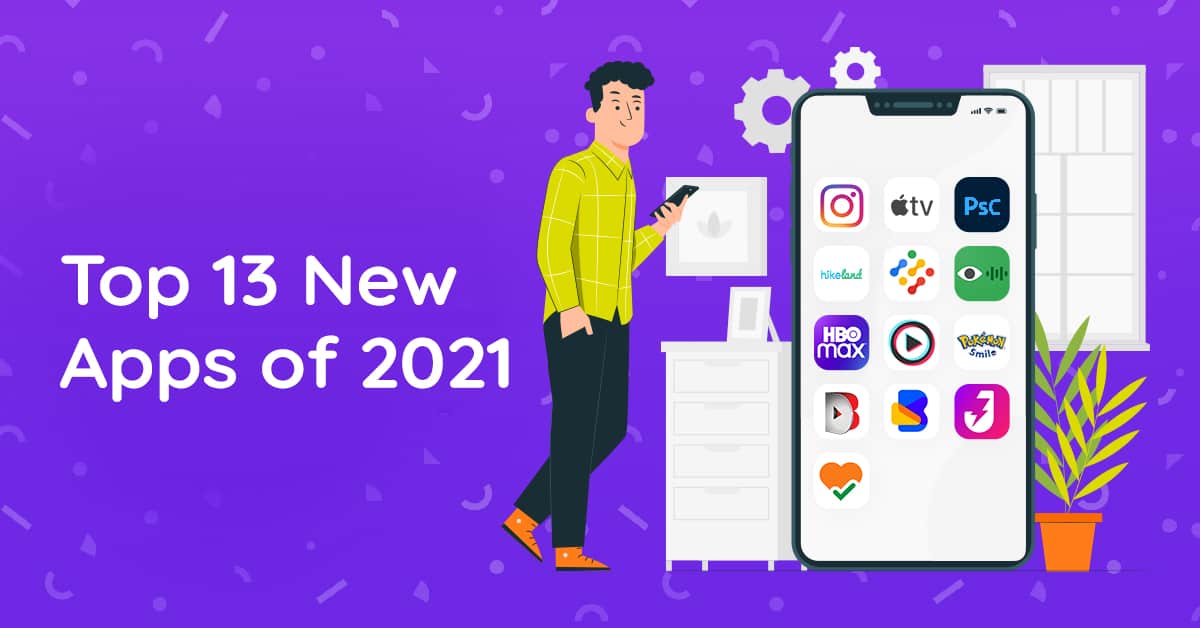 This blog includes a list of top new apps of 2021.
Mobile Apps have influenced our lifestyle beyond our imagination. From creating our to-do lists to binge-watching, you name an activity and there's a mobile app for it. The emergence of a diversity of mobile apps has helped people increase their efficiency.  You can make hassle-free transactions and shop for your favorite products whenever you're on the go. 
Technology is continuously evolving. With every passing day, there's a new app that can leave you spellbound. So, which are some interesting new apps of 2021? Well, there are plenty! From apps that act as a shield against the catastrophic pandemic to the ones which positively change your kids' habits. This article will highlight some amazing new apps for 2021.
Instagram Lite is a mini version of Instagram; you can quickly come closer to people and the things that you love. This application works on every network connection. By exploring the Instagram lite community, you could just be yourself and share the daily life moments in the highlights.
Millions of users have downloaded Instagram Lite because of its simple user interface. The best thing about this app is that it requires very little storage. Instagram lite is the best replacement for Instagram especially for the users who live in remote areas who usually do not have smartphones and proper networks. It can be one of the best entertainment apps of 2021.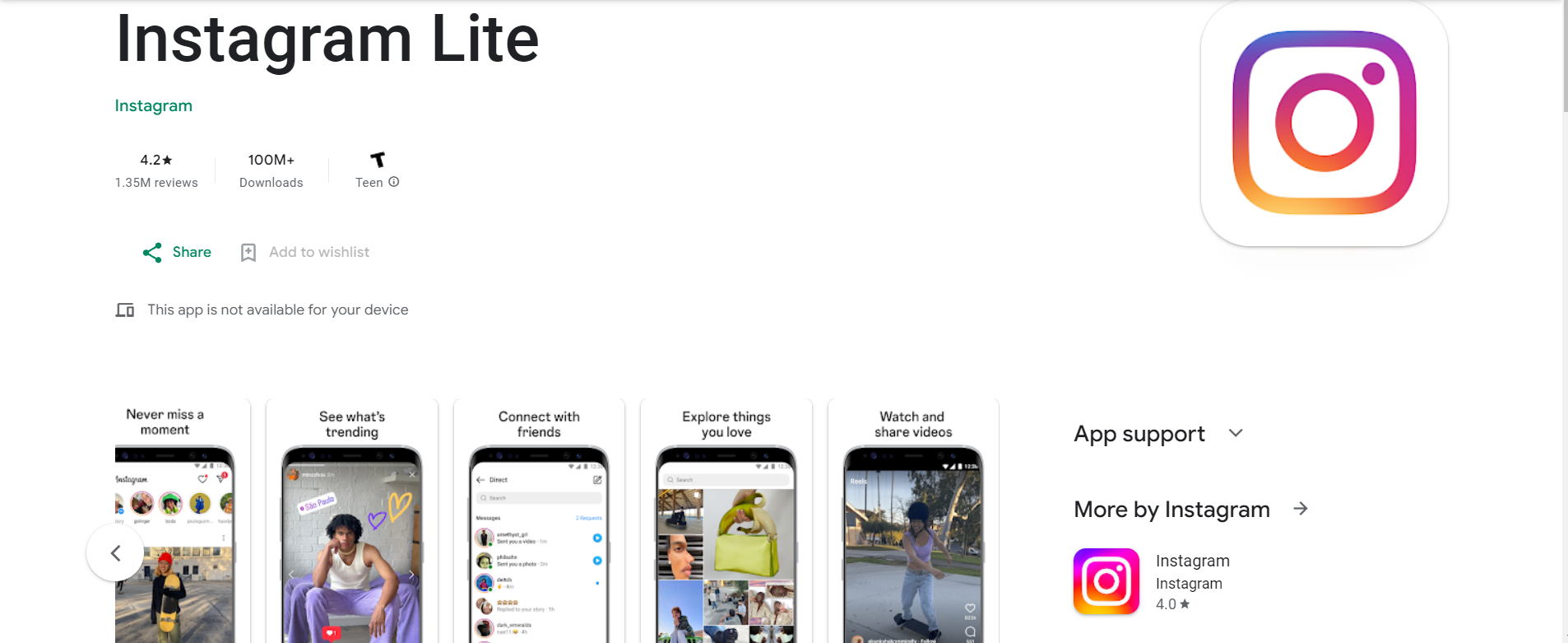 Apple TV is a movie and TV shows streaming app and is used to get access to the Apple TV+ most cheaply. This software runs on Apple TV's new or fourth generation. The users can discover their loved shows more often with the help of this Apple TV app.
There is a Watch Now screen in the Apple TV app which allows the users to get access to the TV shows and the movies that you are watching on the iOS device so that you can pick up on the shows that you have left off due to some reason and you can also watch the highlights of your favorite shows.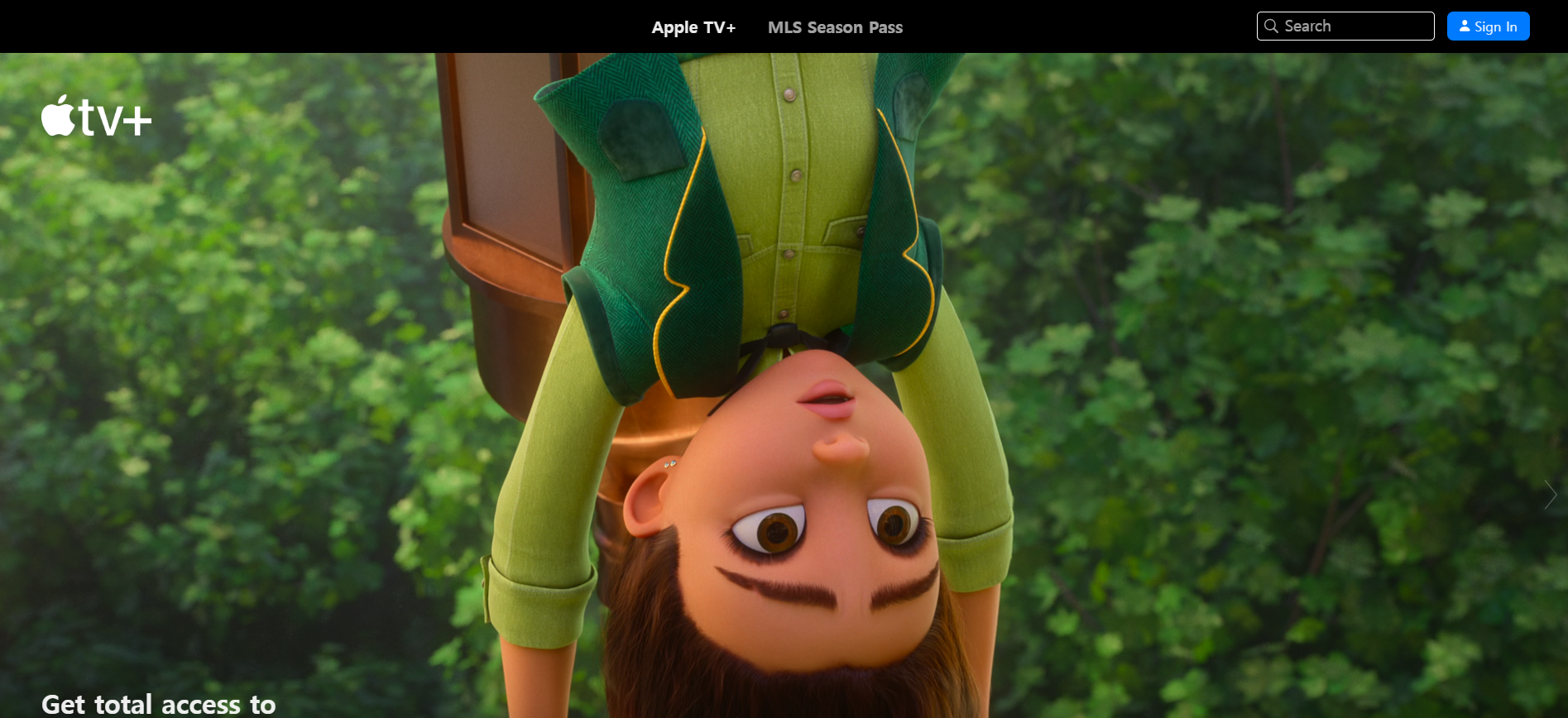 Adobe Photoshop camera is one of the top new apps of 2021. It is a free photo editing app with a 4.5-star rating and 100M+ downloads on Playstore. With this app, you can make your photo look more attractive by using unique filters and stickers. The users can create their individual digital studio by downloading this super impressive application. 
This app is a fun app for users to play around with, especially for social media users. The app has mostly targeted the younger generation, including the effects created by Billie Eilish, a pop singer. Adobe photoshop camera is a free application for both Android as well as iOS users.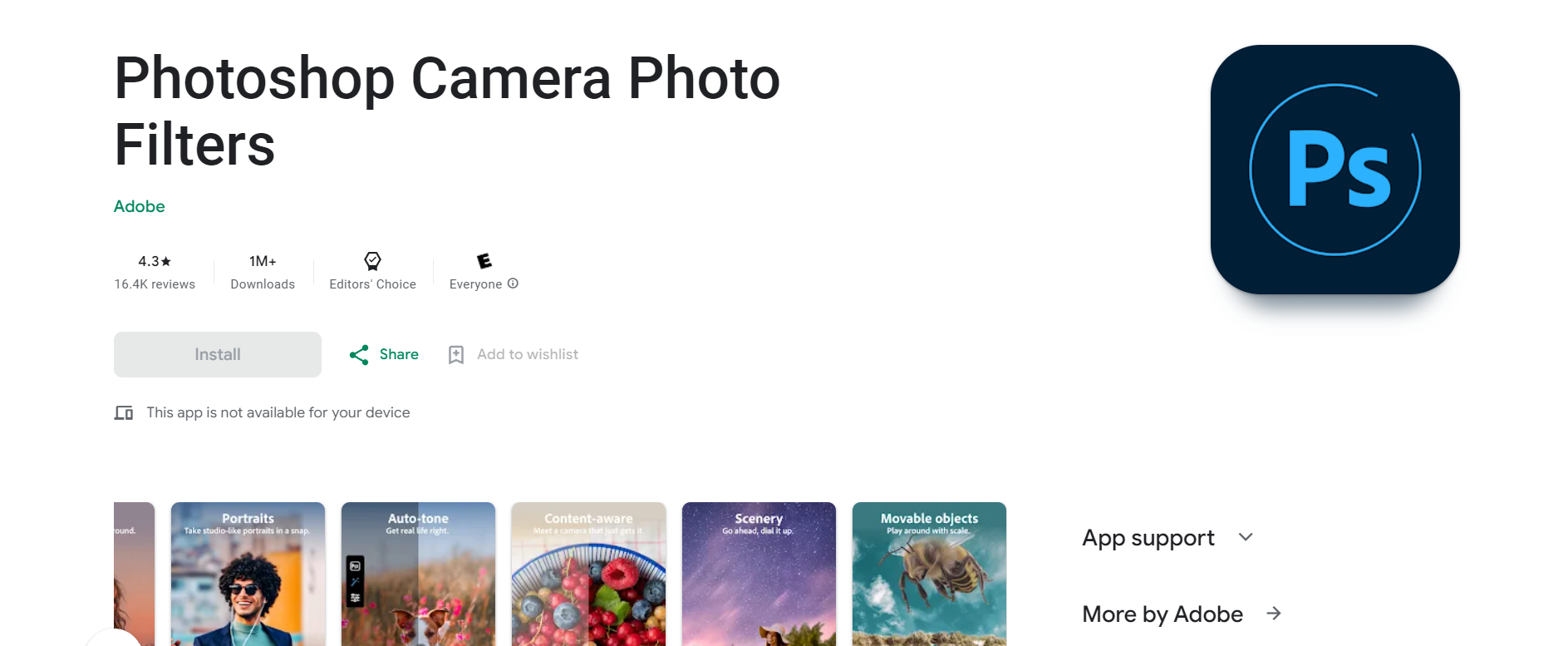 This is a new assistive technology application launched for android users, which helps people communicate with their eyes. Using this app, a person can read aloud the pre-written phrases by just gazing at those phrases. You can also edit, customise phrases, and toggle gaze settings.  
Along with Google, Sarah Ezekeil is one of the key persons behind this app. Sarah was diagnosed with motor neuron disease in 2000. She was figuring out ways in which technology could be accessible to people with different disabilities. That's when they acknowledged the power of machine learning to create this one-of-a-kind eye-gazing communication technology.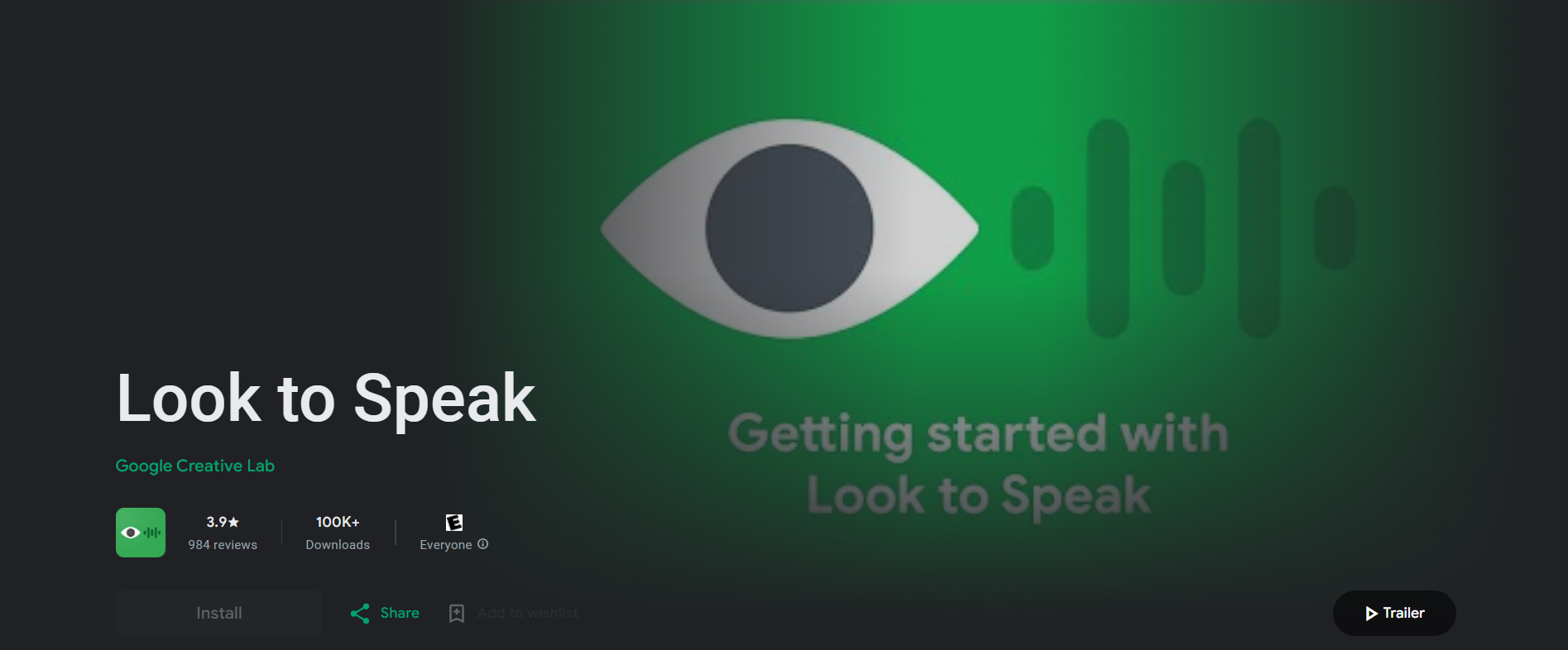 HBO Max is a streaming platform where the users can watch HBO premium shows and the regular channel programs. The users also get to watch the Warner media movies on the same day the film has been released without any extra charges. HBO Max has included plenty of new content that the users could otherwise not find in the HBO channel. 
HBO Max app is available to US users and could be accessed by their real IP address. The user can also find podcasts in the HBO Max library, which are linked to its programs. Three different devices could stream simultaneously in the app. You can operate this HBO Max application on almost every device.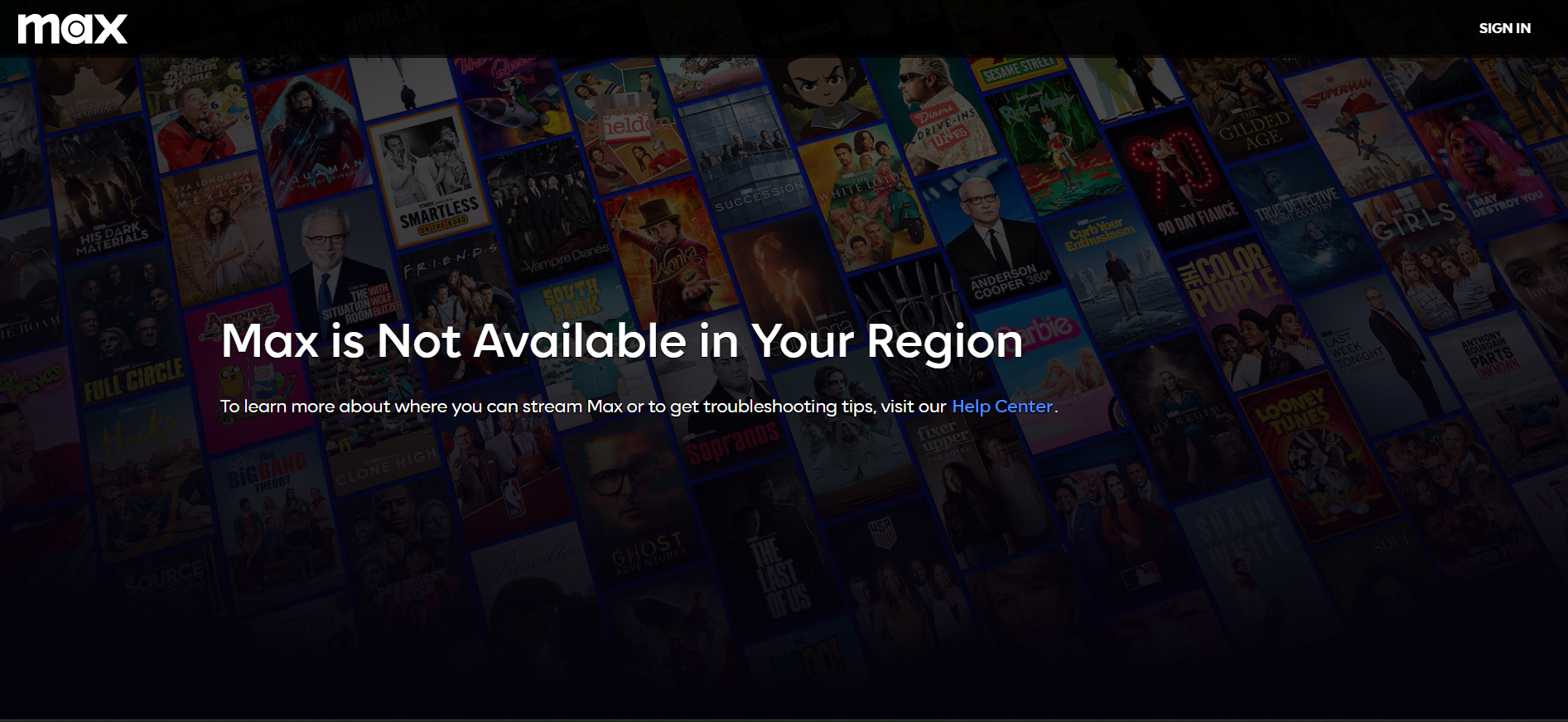 MX TakaTak is a short video-creation app. This app has around 50M+ downloads and 4.2-star rating on Playstore. This app lets users create fun videos that you can watch and share on social media.. As per their content, the creators are regularly rewarded by the creator fund. Creators can gain prominence by enthralling the audience through their unique content. 
You can find various topics trending on MX TakaTak like, singing, beauty, cooking, dancing, comedy. It has incredible features by which you can even share the videos amongst your friends via WhatsApp or other social media platforms and could also download the videos to watch them later.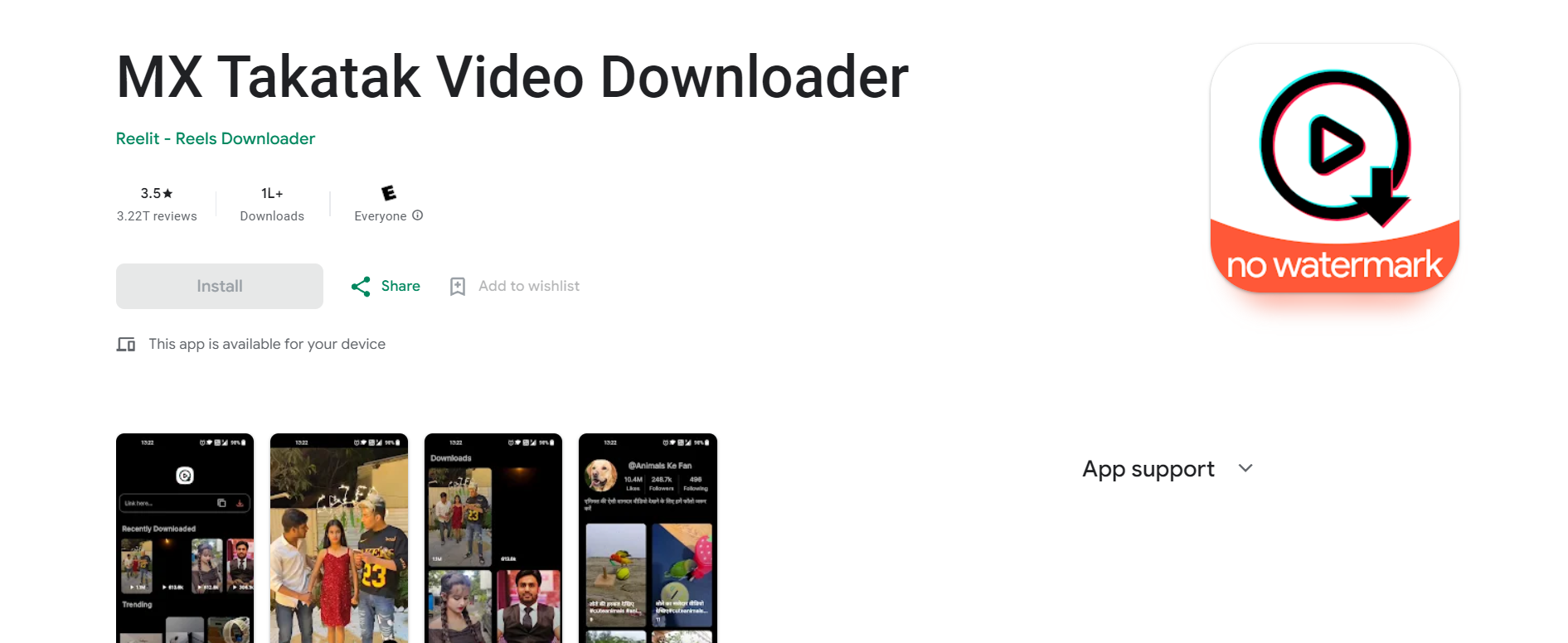 This app is launched to make brushing time for children an enjoyable task that could otherwise be a hassle. It is a game where the child must save a Pokémon from a bacterium caused by a cavity by brushing the teeth. The popularity of this game amongst the children has positively helped the parents. 
The primary objective of this game is to capture Pokémon. If the players manage to kill all the bacteria by brushing their teeth, they are rewarded a chance to catch a Pokémon. Pokémon smile application tends to make brushing more fun. The game helps track the brush's movement to see whether the players are grazing in the right areas. This game is available for free for both iOS as well as android users.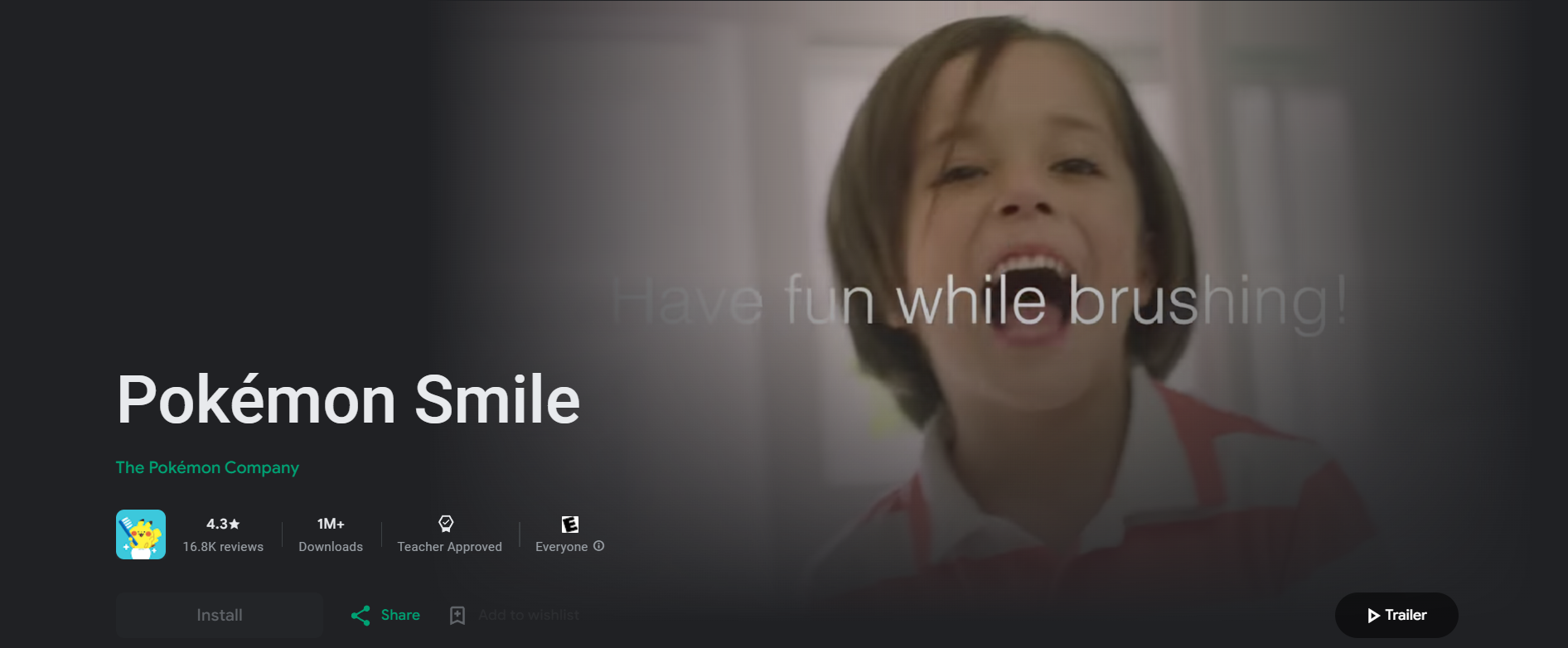 DocuBay is a streaming platform for watching documentaries of different genres. DocuBay has been given a 4.3-star rating on Playstore. The app offers its users several engaging content created by renowned creators worldwide, and every day provides a new documentary to the viewers. 
The app is targeted towards English-speaking individuals but also offers content dubbed in different languages. If you wish to watch a documentary again or later on, you could watch the documentary on the watchlist to get easy access. Certain documentaries are streamed free for the users.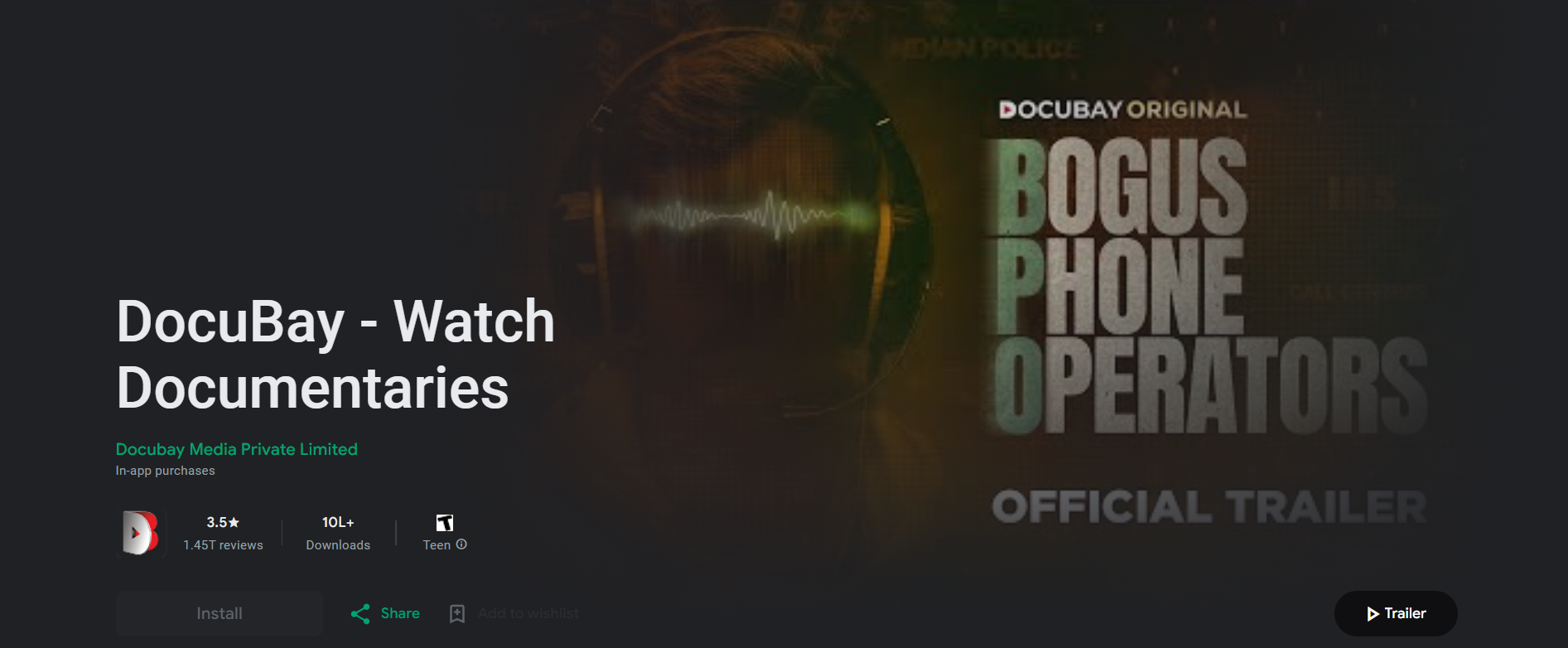 Bundled notes is a simple note-taking app just like google keep but with more exciting features. It has got a feature that allows it to merge with the other third-party apps. The bundled notes are made in a folder-like manner, giving it a novel approach for managing the projects. 
This app has got multiple features like, you can set reminders or alarms so that you do not forget any important task. Bundled Notes is a perfect to-do app with lovely note-taking functionality. The pro users have also called access to managing their notes with a web browser on any device they feel like. Bundled notes have got many icons, Kanban boards, and the option of account deletion as well.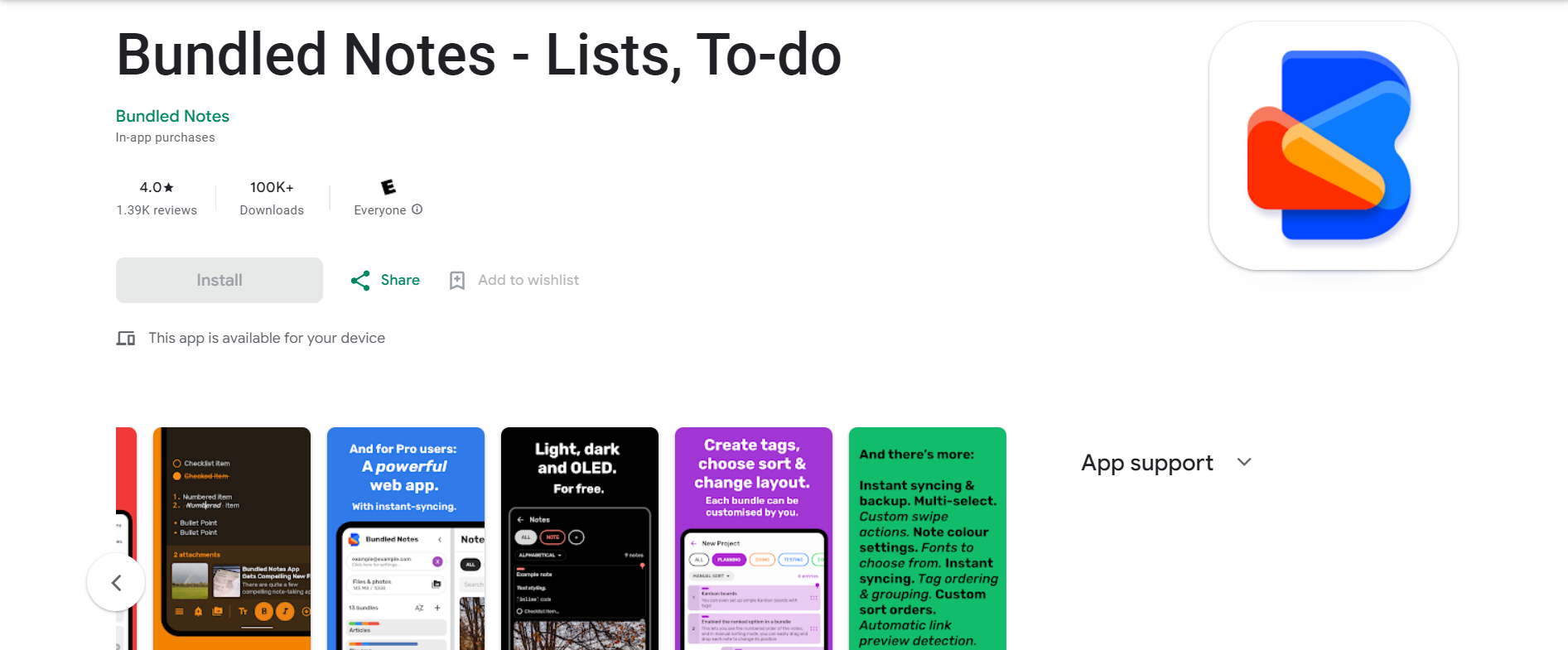 This is a unique vernacular video content-creating app. It has been downloaded by 50M+ users and has a massive demand amongst younger and older generations. The Josh app has gained a great response during the lockdown phase as it kept the users occupied. 
The best feature about this app is that it does not require a mandatory login process and is available only for android users. Josh's app is just like a TikTok app and has a simple user interface. The Josh app is also gaining high ground because it does not steal your daily data as quickly as the other apps.
Arogya Setu app is an app launched by the Indian government for tracing the COVID-19 contacts. This app has received a great response from the Indians and is downloaded by 100M+ users. This app makes use of the contact tracing Bluetooth technology. It has received a phenomenal response from Indian citizens. Owing to its credibility and efficacy, Arogya Setu is a go-to app to safeguard yourself from the pandemic.
Arogya Setu app also enables self-testing. You can enter the symptoms you're having and know how vulnerable you're to the virus. You can also know the COVID cases in your vicinity and accordingly take precautions.
Hikeland is an app which allows you to hangout with your friends from anywhere across the globe; all you need is a good internet connection. Hikeland provides a private room where you could play games and have unlimited conversations with your friends online. 
In this app, the users can keep their chats safe and secured through fingerprint lock feature. The stickers are an attraction, too, as they are the same as there were in the hike messaging app. This app is among the first virtual world apps for smartphones launched globally, having around 10M+ downloads on Playstore.
Google's health studies app by Google, allows you to contribute to health research studies conducted by leading universities or medical experts. To participate in this research, you need to answer simple questions related to your health. 
This app provides a platform to researchers to reach out to a wider audience. By participating in this research, you can improve the future of health for your community. The app does not leak your personal data. Researchers only see the aggregated data collected from all the participants. This allows researchers to dive deep into the vital information required to advance the research, without seeing individual details.