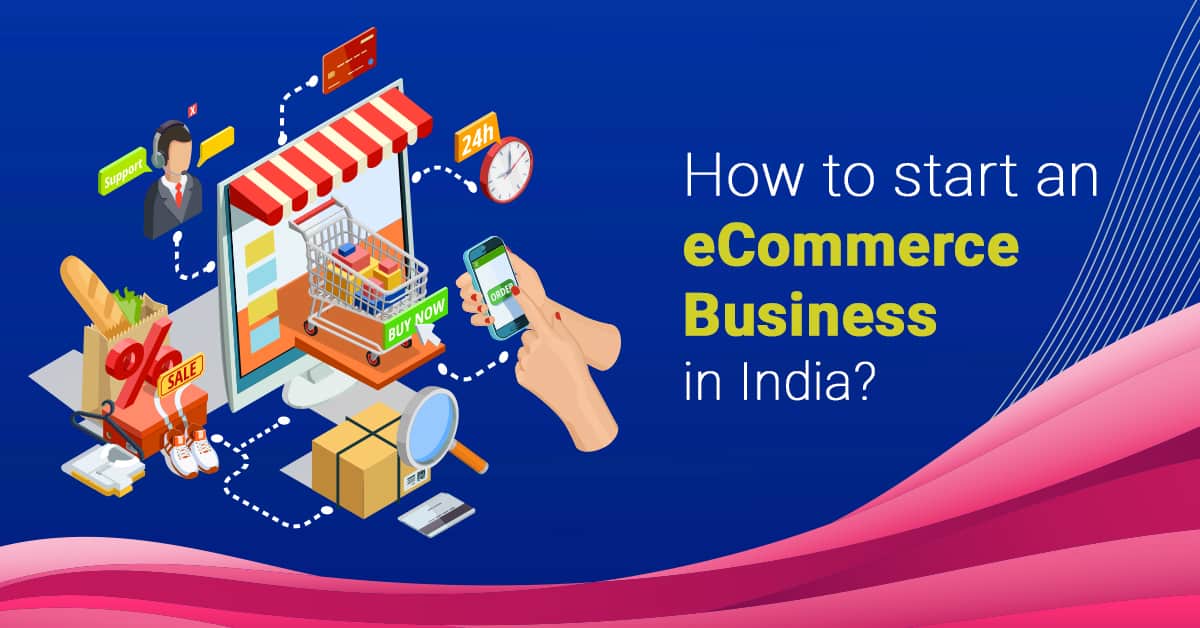 How to Start an eCommerce Business in India?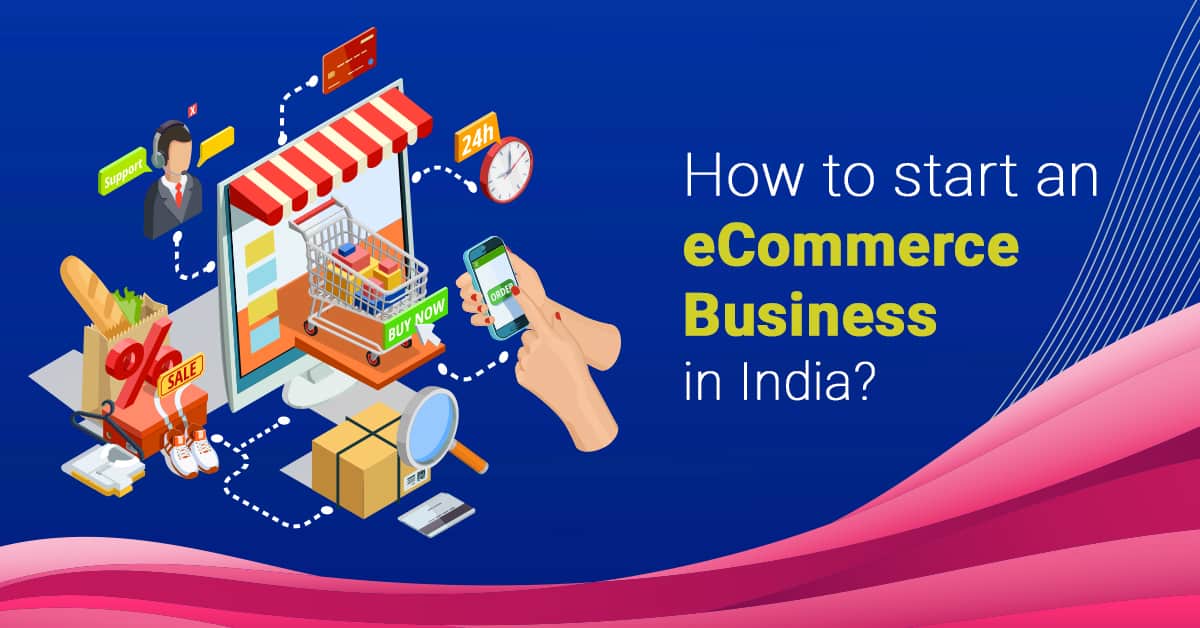 What comes to your mind when you think of eCommerce?
Is it the homegrown site Flipkart that first gave you the confidence to buy stuff online or is it the father of all eCommerce websites: Amazon that took the world in its control or maybe it's your go-to fashion stop like Myntra or Ajio?
Whatever it may be, one thing can be deduced from answering this question is that we are hooked onto eCommerce now and it's the future of shopping.
Microsoft Founder Bill Gates once said that "If your business is not on the internet, then your business will be out of business". No wonder why you can find everything from books to toothbrushes to furniture, electronics, and whatnot online.
With millions of small sellers wanting to join hands with these multi-billion-dollar eCommerce giants, no wonder brick and mortar stores are taking a hit and people like Jeff Bezos (founder of Amazon) and Jack Ma (founder of Alibaba) are making millions every minute.
According to The Business Standard, Deloitte India and Retailers Association India have pegged India's eCommerce marketplace at USD 200 billion and is expected to grow to 1.2 trillion by 2021, making it the third-largest consumer market across the world.
The eCommerce industry is progressing and changing at an enormous pace at the same time. If you've been thinking about going online with your business, now is the best time.
If Jack Ma, can start Alibaba with just 18 people and $60,000 investment back in 1999 when the concept of shopping online was unthinkable by the common mass, so can you.
Here is a step-by-step guide on how to create your own eCommerce business in India.
1. Decide your perfect business plan and model
Tobias Lutke, founder of eCommerce portal giant Shopify says that "eCommerce is not an industry; it's a tactic"
The most crucial step in any journey is the beginning, and therefore before you begin it is important for you to narrow down the business model that you wish to go ahead with.
There are 2 types of business models in the eCommerce industry:
Single vendor

Multi-vendor or Aggregator
Also, you can go with either a single product line or a multi-product line business model also. You can go with either of them according to your vision, goals, and budget.
Single vendor marketplace:
Involves only 2 parties

A single seller selling his or her product to multiple customers.

It's easier to keep track of transactions between the 2 parties.

Administrative costs are lower since you have to pay just one supplier

You have more control of inventory at hand
Quality control and customer satisfaction can be managed easily
E.g. Box8, Croma, etc.
Multi-vendor marketplace/Aggregator:
It calls for multiple vendors to sell their products to multiple customers with all of the vendors registered to your site.
E.g. Flipkart, Amazon, Snapdeal, etc.
The advantage is that it gives you security in terms of making a sale. If one of your suppliers for any reason fails to sell his/her products, you can allot another supplier. Not only does it help to prevent disruption in the supply process but also helps to deal with demand fluctuations.

You can retain the customer and cross-sell him other products

Customer acquisition cost is less

You can choose to either sell a product yourself via your own online business or can be a seller on other platforms like Amazon or Flipkart etc.

Quality control & customer support may lead to higher costs to business
2. Decide your perfect brand name & logo
Once you're done with the first step of choosing your choice of business model, the next step is to brand your business, i.e. come with the perfect name for it.
Dave Buck says "Your brand is a gateway to your true work. You know you are here to do something – to create something or help others in some way. The question is, how can you set up your life and work so that you can do it? The answer lies in your brand. When you create a compelling brand you attract people who want the promise of your brand- which you deliver"
With that being said, your brand name should be something which is:
Short and easy to remember

Reflects the values of your brand

Is unique and don't mean anything else in any language worldwide.
You can use popular company name generator tools such as Namelix, Namemesh, etc. to discover trendy names for your eCommerce business.
Now that you're done with the business name, comes the Company Logo. It should also be something unique and reflective of your brand.
3. Form your company
There are broadly 3 types of company legal structures in India. You can form your company based on either of these structures:
Sole proprietorship: Sole Proprietorship is typically a business that is owned and managed by one single person. In such type of company legal structure, there is no separate registration procedure. All you require is a Government registration which is relevant to your business and hence this is relatively easier to start.
Limited liability partnership: This is a relatively cheaper approach that you can incorporate when compared to a Private Limited Company and requires fewer compliances. The main advantage of LLP is that it limits the liability of its partners to their contributions to the business and also offers each partner the protection from negligence, misdeeds and/or incompetence of other partners.
Private Ltd.: This is a popular business structure mostly adopted by start-ups and growing companies since it allows outside funding to be raised easily and limits the liabilities of its shareholders. This also enables them to offer employee stock options to attract the best talent.
4. Open a bank account
Once officially registered, you need to open a bank account with your company name in any bank of your choice. Then you can list the products on your eCommerce site to obtain and operate a payment gateway.
5. Develop your eCommerce website
You can either choose to build your website from scratch (custom-development), which will take time & efforts but is a better option, or you could build your website using popular prebuilt platforms, which will save downtime, efforts, and cost.
Pre-built Platform:
Platforms like WooCommerce, Magento or Prestashop offers several off-the-shelf features that can simplify eCommerce website development process

Since most of these platforms are open-source, they have a wide list of contributors. It helps in getting new & stable updates faster

There are several free & paid plugins available in their respective marketplaces. This facilitates the development of new functionalities at a faster pace and with fewer bugs

You will not be wasting time to create everything from scratch and can focus on customizing the template and user experience
Building from scratch:
You can create your website exactly the way you want using this option.

You can select the technology stack of your choice and comfort

Each feature required on the website needs to be custom made. It certainly increases the efforts but you get better control on your project
6. Setup Payment gateway
A payment gateway enables you to receive payments from customers on a digital platform. It enables your business to process payments by allowing credit cards, cash on delivery, debit cards, UPI, net banking, etc.
Following documents are needed to set up a payment gateway for your business:
Bank account in the name of the business

PAN card of the business

Certificate of Incorporation

Memorandum of Association

Articles of Association

Identity proof

Address proof

Website terms of use

Website privacy policy
Once you have submitted all these documents, you will be provided with a payment gateway for your online business, using which you can enable your online payments.
Examples of payment gateways are ccAvenue, PayPal, PayU, RazorPay, CitrusPay, Instamojo, etc.
Check out our list and comparison of the best payment gateways in India.
7. Setup Logistics
This is a very crucial step in order to carry out a successful eCommerce business. It is the process of shipping an order from the seller to the customer. This process also keeps track of the shipped goods during transit until they are in the hands of the customer.
Logistics management involves the practice of locating and identifying distributor companies. But you can also outsource it which is one of the best options nowadays.
You'll be sent a notification via your eCommerce software once a customer completes his purchase on your website.

In the case of outsourcing, the logistics company will also get a notification so that they can ship the package immediately.

In the case of small business that can't afford to outsource, you can package the product and ship it directly.
8. Attract Customers
Former CEO of Walmart Joel Anderson says "You can't just open a website and expect people to flood in. If you really want to succeed you have to create traffic."
Some ways which you can do this is:
SEO – Using

SEO services, you can increase organic traffic on your website for targeted keywords

Ad Campaigns on Social Media – You can boost your post on social media handles such as facebook, instagram etc.

Paid Promotion of Google

Freebies and Discounts

Retargeting Customers
The world of eCommerce has infinite possibilities. You just need to go ahead and grab it!
We hoped you found our blog on 'How to start eCommerce website in India' helpful. Our company – Eiosys Private Limited – is a top eCommerce website development company in India. We have set up eCommerce stores for several big brands and young startups in India. In addition to the website, we also help them develop mobile apps for their business.