How to Start Online Food Delivery Business
Remember the days when weekend dinners with family were leisure like none other! Today, house parties have become more convenient and comfortable than ever before! Whether you wish to order the desserts or main course, your delicacies are a few clicks away! 
If there is a key highlight of the decade gone by, it's the ease of life owing to technological innovations. Gone are the days when you used to make calls in a restaurant and the receptionist would note own your order and deliver it after a few hours. Today, you can access a comprehensive food menu on some prominent food delivery apps. Customize your order and get attractive discounts coupled with prompt delivery. Food delivery apps have brought about a revolution in the hospitality industry. 
As India embraces the digital revolution, these apps are here to stay for a long time. So, if you're contemplating the next startup idea, food delivery apps can be the one. The market is humongous and even the supply (partnered restaurants) is in abundance. From high-quality technical infrastructure to customer service and more, team building and laying the foundation is the most challenging aspect of building a food delivery business. 
This article is a complete guide to start an appetizing food delivery business in every sense!
What is an Online Food Delivery Business?
An online food delivery business is where you sell your food service through a website or a mobile app. Customers can place the order on a website or mobile app and you have to deliver food to their homes. You can display your dishes, their costs, and availability on your food delivery app/website. Furthermore, you can delight your customers by offering special coupon codes and discounts.
An online food delivery business presents an opportunity for you to cater to a large audience (compared to a regular restaurant) while offering comfort, accessibility and affordability.
Why is the Food Delivery Business a Gold Mine?
Due to the large-scale digitalisation in India, the demand for online food delivery services is growing at a substantial rate. A large chunk of the Indian audience is becoming comfortable in ordering food and groceries online.
As per some reports, by 2025, the food delivery market in India is expected to reach a valuation of $13 billion. Globally, the food delivery market share is expected to grow at a CAGR of 11.51 per cent by 2023.
Different Models in Online Food Delivery Business
Before we head to our step-by-step guide, it's crucial to decide the type of food delivery business you would like to create. 
Understand this: There are two major online food delivery business models namely, single vendor and multi-vendor. 
But, what are these? 
Let's learn about them!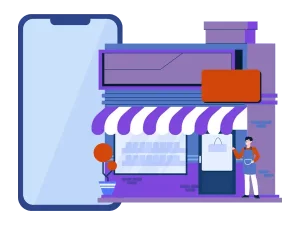 Single Vendor
A traditional restaurant starting it's online app or a website is the best example of a single vendor online food delivery business. 
On a single vendor food delivery app, businesses get integrated customer apps, delivery boy app and admin panel.  
An example of a single vendor food delivery business will be, McDonald's. If you head to McDonald India's website, you'll see that they exclusively serve their original menu. 
In short, the single-vendor food delivery platforms are entitled to selling only the food prepared by a single restaurant.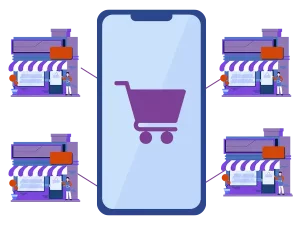 Multi-vendor
In a multi-vendor food delivery model, numerous restaurants sell their menu on a single app. Businesses with this model are also known as third-party aggregators. 
The features of this kind of app are similar to the ones in the single vendor app. However, an additional multi-vendor store app with unique benefits is added to the list. 
The best example of a multi-vendor food delivery business will be Swiggy and Zomato. On Zomato and Swiggy, you can order food from a wide range of restaurants within a few clicks and get it delivered instantly.
A Step-by-Step Guide For Starting Online Food Delivery Business in India
1) Shortlist Product Category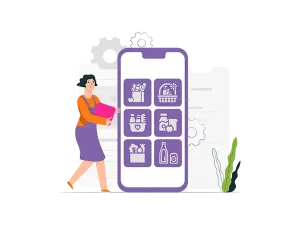 While starting an online food delivery business, your foremost step should be shortlisting your product range. 
But, why is it important? 
If your food delivery app doesn't have a clear niche or a specific cuisine, it will be ambiguous for your customers to interpret your speciality.  As a result, your online delivery business would be mediocre, not special to your audience. 
Having a predetermined cuisine will help you to target your customers aptly, spread your brand voice clearly and offer the best quality experience to your customers. 
Now that you've understood the importance of having a specific cuisine, let's see how you can choose a niche for your food delivery business. 
1) Start with your target geographical region
It's crucial to define the cuisines of your target market and include them in your restaurant's menu. 
2) Shortlist the food items you would like to offer on your food delivery app
Would you offer veg food or non-veg food? Or, would you like to offer both? What kind of food items would you like to offer? Are they meals, snacks, or canned foods? Answer these questions to come up with a list of desirable products you would sell on your food delivery app. 
3) Lastly, categorize your food products on your food delivery app. 
Categorizing your food products is an important step that helps customers to easily navigate your app.  
Also, determining a perfect food delivery model i.e single vendor/ multi-vendor helps a lot in selecting the cuisine for your business.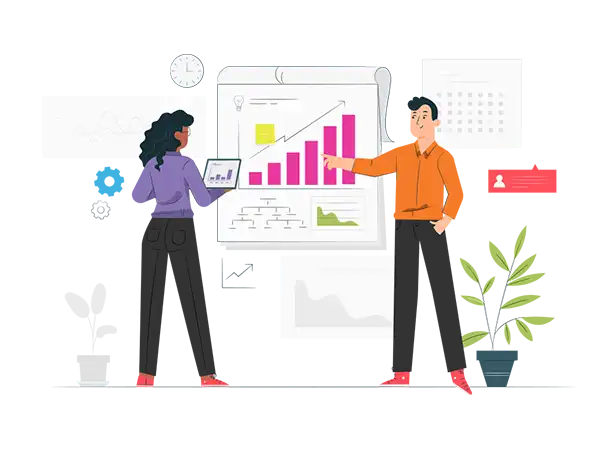 Market research is the most crucial step while planning your food delivery business. Through market research, you can understand your target market, your target audience, their tastes and preferences and more. With this information, you can plan your inventory list, distinguish your brand's USPs and create your marketing strategies. 
While doing market research, you can follow the 5Ws Rule. It's as follows: 
1) What is the breadth/ potential of your target market?  
Do you want to launch a national, regional or local food delivery business? When you determine the market size of your business beforehand, it helps you to plan your delivery process and marketing strategies conveniently. 
2) Who is your target audience? 
Your target audience is the set of customers likely to buy your products. Defining your target audience helps you to touch their pain points and offer desirable services. 
3) Who are the best players in your target market?
Competitor analysis is crucial before starting any business, isn't it? Through competitor analysis, you can learn about the already existing players in your market and their positive and negative factors. 
4) What is your buyer persona? 
Buyer personas help you to define your customers. By defining we mean the income, tastes, food preferences, age group, employment, and social media presence of your target audience. 
For instance: If your target customer is a college student, you can offer snacks, fast foods, soft drinks as per their food choice. 
5) Will your business grow in your target market? 
To get an answer to this question, you would have to look at a group of datasets. 
For instance, you would have to study the trend of food delivery platforms in your target market and study the frequency of online food orders among your target audience. 
Furthermore, a study of strong players in your market, your customers' habits and preferences can help you predict your business growth in the coming years.
3) Finalizing Company Name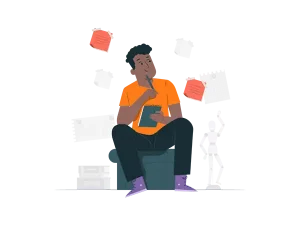 Though a company name is a crucial aspect of any business, it's often left unnoticed by the business owners. 
But, why is it worth your consideration? 
A company name is the core of your business. It not only gives your brand a unique identity in the market but also reflects your brand persona. 
As they say, words have meanings and names have power, it's vital to give a powerful name to your food delivery business. 
While choosing a name for your company, make sure it's short, catchy, easy to remember and above all original. Also, see to it that your company name resonates with your brand persona and your USPs. 
(Pro tip: While brainstorming for a company name's ideas, you can take help from name generator platforms such as Namesmith, NameStation, Naming.net, Shopify Business Name Generator, and more.)
4) Registering Your Company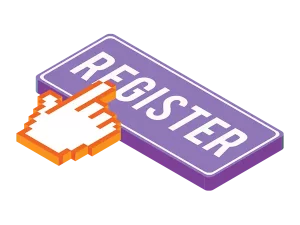 Registering your company under government authority is a critical step. It would help you to stay secure legally and financially in the present as well as the future times. 
To run an online food delivery business swiftly in India, you have to take certain legal permissions/licenses and register your brand under the respected government authority.
Some legal clearances you would have to take before starting a food delivery business includes; Trademark registration, GST registration, Proprietorship/Partnership registration and more. 
It's always good to consult a professional Chartered Accountant to handle the legalities of your company.
5) Selecting an App Development Company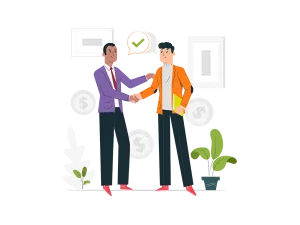 If you want to leave a long-lasting impression on your customers, it's vital to have a flawless Android and iOS app for your business. 
To create an impressive app for your food delivery business, you must take the help of a proficient app development company. 
Let's look at some points to consider while selecting an app development company.
➤ Value quality over costs.
➤ Check out the experience of the company.
➤ Ask for a portfolio, testimonials, and their charges.
➤ Ask about the technology they'll use while creating your app.
➤ Enquire about the qualification and experience of their team members.
➤ Check out their UI/UX strategies. 
➤ Check out whether they give prompt customer support and listen to your needs. 
➤ Ask about their app development process.
➤ Enquire about their post-delivery support
6) Listing Down the App's Features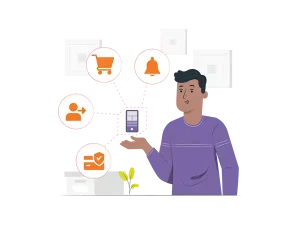 One of the things that distinguish an ordinary food delivery app from an extraordinary food delivery service is its features. 
The core of your food delivery app must be ensuring a smooth customer journey. 
But, how can you do it? 
1) Start with sign-up
The easy signing process can help your customer swiftly join your app and browse through your products. To ease this process, you can let your customers sign-up through their Google, Email, or Facebook accounts within one click. 
2) Easy navigation
Stunning UI goes a long way in the food delivery segment. Always make sure that your food delivery app is easy to use. You can do this by providing clear navigation tabs, guides and an instant chat feature to your customers. 
3) Speedy add-to-cart and payment facilities 
Add-to-cart and payment features are two integral parts of a food delivery business. Any sort of technical glitches in these two features can cost your business a lot in the long run.  It can hinder the consumer journey and may even lead to the loss of customers.
Thus, make sure that your app is free from technical glitches in these two segments. 
4) Track your order and chat with your delivery person
By integrating the delivery company's desk in your app, you can let customers track their orders and chat with the delivery person. This will ensure a free flow of communication between the two sides and lead to customer satisfaction. 
5) Retargeting through push notifications. 
You can notify your customers about discounts and timely offers with instant push notifications.
All these features will together constitute a smooth consumer journey for your business!
Remember, your food delivery app will create the first impression of your business among your customers. Would you like to give a lousy first impression to your customers? Obviously, NO! 
Thus, make sure that you plan your app's features beforehand.
7) Setting Up the SMS and Payment Gateway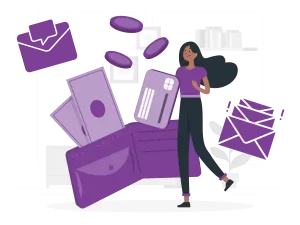 An SMS gateway allows you to send instant notifications to your customers. Through SMS, you can share OTP, order details, tracking details, payment notification, and more without any hassles. 
Overall, an SMS gateway keeps your customer connected to your business. 
There are many SMS gateways in India such as MessageBird, TextLocal, SpringEdge, SMSHorizon, etc. 
On the contrary, a payment gateway automates the payment procedure on your food delivery platform. Through payment gateways, customers can easily pay the bills on your platform. 
If your customers face difficulties in the payment procedure, it would lead to agitation among them and your business might lose its precious customers. To avoid this, you can take help from proficient payment gateways in India such as RazorPay, PayPal, Paytm and more.
Furthermore, you can even offer Cash on Delivery on your food delivery app.
8) Developing a Mobile App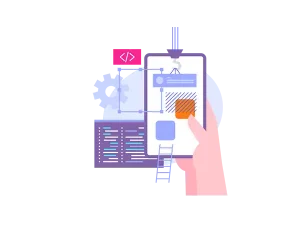 Let's initiate the development of your food delivery app! 
Though the app development process is entirely the work of the app development company, it still needs your active participation. 
But, how to participate in the app development process? 
First, ensure a smooth flow of communication between your business and the app development team.
After this, you can ask for a draft of the UI/UX designs of your app from the other side and approve it, if everything seems up to the mark. 
Moreover, you can keep a check on the admin panel of your app as it's where your whole business will be tracked and managed. Make a note for adjusting the type of reports and the important KPIs of your business on this panel. 
You can also share your feedback and recommendations during the entire app development process.
9) Beta Testing Your New Online Food Delivery App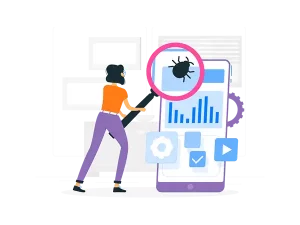 Beta testing is one of the fundamental steps before actually launching an app in the market. Many times, this step is often neglected by the business owners. However, it can cost your business a lot in the long run. 
Have you ever seen businesses offer free trial tests before launching a product on a large scale? Similarly, beta testing is a fancy name for testing the efficiency of your mobile app in the world of apps. Through beta testing, you allow a small set of audiences to use and review your app. 
With beta testing, you come to know about the bugs and errors in your app and you get a chance to fix them before the actual launch.
10) It's time to go LIVE!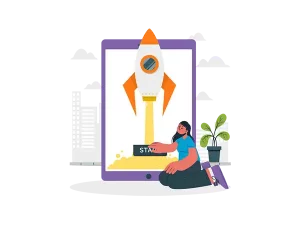 Congrats! You've successfully created your food delivery app! Now, it's time to take your business to the masses! 
The business launch event is an amazing opportunity to amplify the reach of your business among your potential audience.
You can promote your business launch event on social channels and among your social circle. Make sure to request your customers to rate/review your app and spread the word among their friends and families. 
To add a flavour to your business launch event, you can provide some offers for the first few customers. Meanwhile, you can even promote your business launch by collaborating with food bloggers on social media channels. 
Above all, strive to make your business launch event vibrant and cheerful.
11) Planning Marketing Strategies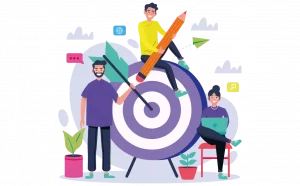 Now, it's time to market your services to your potential customers! 
If you're stuck in the dilemma of choosing between traditional marketing and digital marketing, let us help you out! 
But, before that let's look at some mind-blowing facts!
As of 2020, almost 75% of the total expenditure on advertising was spent on traditional media in India. This indicates that traditional marketing is still the first choice of several businesses. 
On the contrary, in 2020, digital advertising generated a whopping revenue of $199 billion in India. 
In short, traditional and digital marketing both play a significant role in a business's marketing strategy. With the perfect equilibrium between traditional and digital media, you can ensure the wide reach of your business. 
However, since you're offering an online service, you have to give special attention to your online marketing strategies. 
Let's see a digital marketing checklist for your online food delivery business! 
➤Determining the social media platforms where your potential customers hang out. 
➤ Creating an online presence on various giant social media platforms.
➤ Identifying the source of traffic on your app.
➤ Posting regular content, engaging with audiences on social media platforms. 
➤ Try your hands at social media marketing! 
➤  Collaborate with food bloggers and influencers on social media. 
➤ Create challenges and appreciate your customers to share their food experiences on social media. 
➤Conduct mobile SEO optimisation to rank better on a search engine's ranking page (SERP)
➤ Give a shot to Search engine marketing (SEM)
➤ Manage and measure your marketing campaigns. 
➤ Review your marketing campaigns, find the loopholes if any, mend them on a timely basis and grow your business!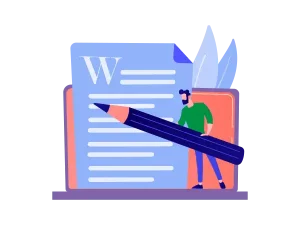 In this digital era, content marketing is gaining lots of importance among the audience. Most businesses use it as a tool to educate/inform their potential customers about their products/services. 
But, why is content marketing important for a food delivery business? 
Here's an example: 
The food delivery giant, Zomato has extensive organic reach on search engines and massive followers base on social media platforms. As a result, Zomato gets a monthly organic traffic of 36.5 million and almost 0.73% of its total traffic from social media. 
With the above example, you might have understood the power of content marketing. 
But, how to create content for your food delivery business? 
1) Find out the social channels which your target audience frequently uses. 
Do thorough research on this subject and shortlist the various social channels where your potential customers are active. 
2) Create content for social media
While creating content for your social media, make sure that your content is short, crisp, and up to the mark. 
You can experiment with different types of content like blogs, videos, carousels, reels, infographics and more and adjust your content marketing strategies on the go! 
3) Use a content calendar 
Content calendars help you to manage your business's content marketing strategies without any hassles. There are popular content calendars present in the market such as Loomly, Trello, Evernote. Hootsuite, Clearvoice, etc. 
4) Post relevant content with a specific frequency. 
To engage with your audience on social media, post relatable and engaging content. Also, ensure frequency in your social media posts. 
5) Track your efforts
Tracking your content marketing efforts is crucial in scaling up your food delivery business. Through the social media metrics, you come to know about the efficiency of your content marketing efforts. It further helps you to make sound marketing decisions.
13) Feedbacks & Enhancements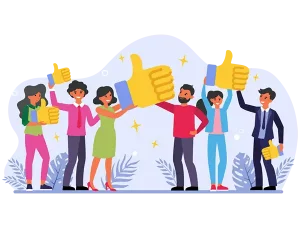 How to know whether your customers like your services or not? One of the best ways to gather this insight is through customer feedback.
Through customer feedback, business's come to know about their positive and negative dimensions. With the insights from the customers, businesses can mend the common loopholes, plan marketing strategies and strive to deliver 100% customer satisfaction. 
Furthermore, positive customer feedback can help you gain reputation and recognition in the industry. Thus, you may provide a section for customer feedback on your app. You can even conduct polls and surveys to gather customer feedback!
With the increase in digitalization and change in lifestyle, online food delivery platforms are gaining massive importance among the Indian audience. As of 2020, the Indian food delivery market crossed a whopping figure of $4.5 billion. 
If there's ever the best time to start your online food delivery business in India, it's NOW! Make the best use of this time and with the help of our food delivery solution, get started with creating a successful online food delivery business.
Eiosys is a leading custom software development company in India. We have helped hundreds of clients in India and abroad to build their apps and streamline their business processes.
How do I start an online food delivery business?
There are simple 5 steps you can follow to start an online food delivery business in India: a) Understand your target market and figure out their food needs b) Get your market research and analysis done c) Make a workflow model that fits your business d) Develop your website/App e) Opt for a good online delivery model and be tech-savvy.
How much does it cost to start a food delivery business?
To start an online food delivery startup business you need an initial investment of anywhere between INR 4 to 7 Lacs. This cost will cover up your materials and monthly operational costs, staff (chef and delivery boys)salaries, and website/app development cost.
Which category of food business is trending?
Pizza parlors, Coffee shops, fast food restaurants, bakeries, and diet food are the top food businesses currently trending in the market.
What kind of packaging is best for food delivery?
We will recommend you to go for Paper/cardboard packaging as it is biodegradable, cost-effective, easy to get customize printing. Many restaurants offer corrugated cardboard boxes which provide heat insulation and regulate temperature.
How does the online delivery business work?
This model works with a simple process : a) The Restaurants can get themselves registered on an online platform (Swiggy or Zomato) or build their own app b) Customers can use these platforms for placing their orders. c) The orders are received by the restaurant through their admin panel or app notifications. d) And then the orders are being delivered and the customers can either pay online or cash on delivery as per their choice.
How do food delivery aggregators make money?
Food delivery aggregators such as Zomato, Swiggy and UberEats earn their money by charging restaurants a flat fee (usually 15%-25% of the order price) plus adding on a service charge to the end-user; who must pay for the cost of delivery which is usually deemed as extra by the restaurant.