9 Best UPI Apps in India
UPI apps or Unified Payment Interface apps are one of the best creations of modern technology. UPI apps are instant real-time payment apps developed by the National Payment Corporations of India (NPCI). Owing to the high-security and convenience they offer, these apps have gained immense popularity in recent times. 
The days of waiting for payment clearing through NEFT and cheques are long gone! UPI apps are slowly becoming a go-to method of digital transaction. With UPI apps, you can send and receive money through a Virtual Payment Address (VPA). 
Virtual Payment Address is a unique UPI ID created to send or receive payments. It is linked with a UPI-enabled bank. It is an ID independent of your bank account number. With UPI apps, transfer payments to anyone in the country within seconds! 
UPI apps also help in promoting the idea of a cashless economy that eliminates corruption. So, which are the best UPI apps? Our team of app developers has analyzed several UPI apps in the Google Play Store and Apple App Store.
Read this article to know about the best-in-class UPI payment apps shortlisted by our team and understand their salient features and benefits.
1. Google Pay
Google Tez or Google Pay is one of the most secure UPI apps in India. Google developed this masterpiece to empower users to make seamless payments. Google Pay has an enormous customer base in India. 
Through this app, you can even pay utility bills and shop online. What's more? The coveted rewards in the form of scratch cards! After every transaction, users get scratch cards through which they can get discounts in online shopping or earn cash directly in your bank account. The sky is the limit! Users can earn rewards from INR 1 to INR 1 lakh. 
Apart from rewards, this app is well-recognized for its security. All payment information is encrypted and stored on secured servers. You can even access this app in native languages like Marathi, Gujarati, Tamil, Hindi, and more. 
Installs: 100M+
Rating: 4.1
Reviews: 5M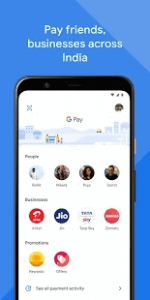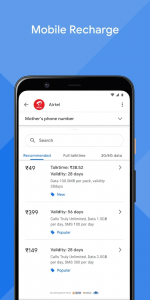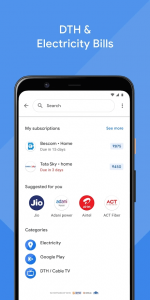 2. PayTM
When it comes to using smart payment apps in India, PayTM has always been at the forefront. The aphorism "Paytm Karo" has gone well with Indian citizens. What used to be an e-commerce company operating out of Noida- now generates a revenue of over US$510 million yearly.
Online shopping, travel tickets, utility bills, LIC premium, transactions – on PayTM, you can do it all. You can even recharge your Fastag as well. You can even top up money in the PayTM wallet. Earlier, it was one of the best digital wallet apps in the country. Now, it also offers UPI-enabled payments. 
PayTM is widely used by brick-and-mortar stores and grocery & food delivery companies in India. The next time you step out for an errand and run out of cash, PayTM karo! 
Installs: 100M+
Rating: 4.4
Reviews: 8M+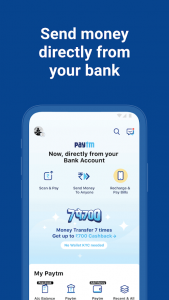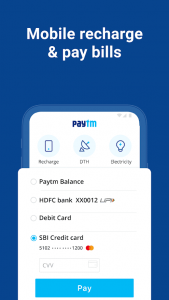 3. Amazon Pay
The world recognizes Amazon as a go-to eCommerce app. Shop your favorite products on Amazon and get exciting rewards and cashback when you pay your bill through Amazon Pay! This is a global app that enables quick, hassle-free payments. This app also facilitates the check-out process. 
You can even load cash in your Amazon Pay wallet and enjoy the convenience of one-click easy payments, no hassle of finding change. You can even send money to your clients, friends, and family members through Amazon Pay.
You can link your Amazon Pay to your Amazon account and start shopping. Shopping becomes easy. Amazon Pay is a safe, secured app approved by the Government of India. It provides round-the-clock customer support.
Installs: 100M+
Rating: 4.1
Reviews: 6M+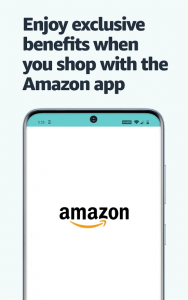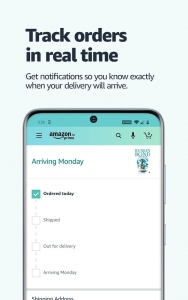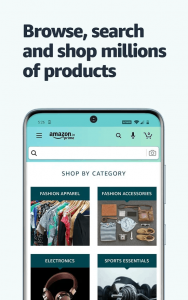 4. PhonePe
Starting its operations in 2015, Phonepe is another fastest-growing UPI app in India. It has already crossed the 100 million mark. Phonepe has a good user interface and is one of the safest payment apps in India. 
PhonePe also has a personalized wallet. It also offers the facility of switch payments. Through switch payments, you can shop online or transfer money to different brands. Through Phonepe rewards, you can also get attractive deals on various brands and earn direct cashback. You can use those vouchers while shopping. Each voucher comes with an expiry date. All the vouchers would be available in the rewards section. You can also get access to different offers that could help you save some cash! It also helps you to create invoices.
Owing to its ease-of-use, security, and rewards, PhonePe is one of the most sought-after UPI payment apps in India. The plethora of positive reviews serves as the best testimony to its success!
Installs: 100M+
Rating: 4.4
Review: 5M+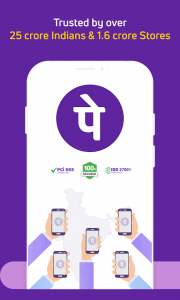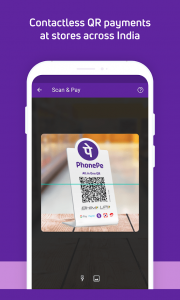 5. MobiKwik
MobiKwik has all the features any good app of its category would have. But, the one feature that stands out is its loan sanction. Yes, you could get a loan using the app by going through a simple procedure.
Want to invest in digital golds or mutual funds? Mobikwik has a safe and secure way to do so. And, booking flight tickets or train seats is relatively easy using this app. You can book short-distance bus tickets here. If you want to make your transactions instant and effortless- we suggest signing up for the wallet.
If you are someone who has no control over their expenditure or you lose track of what you are buying or the bills you are paying- MobiKwik has an excellent feature for you. There is something known as the Expense Manager. This feature records all of your expenditures. So, you can track your expenses through Mobikwik.
Installs: 50M+
Rating: 4.2
Review: 1M+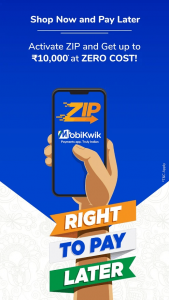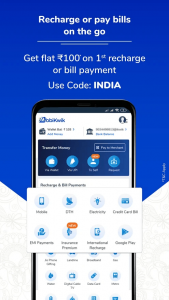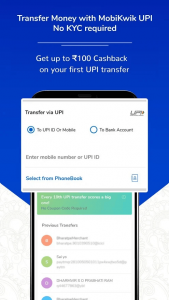 6. BHIM App
BHIM App is the official one when it comes to the UPI payments apps in India. And, this is how the incorporation of these smart payment apps in our circadian life started. Prime Minister Narendra Modi vouches for the app himself. When the app was just launched- sending and receiving money were all it could do. But now it has shown a lot of growth.
You can connect your bank account to the app and get to see your account balance too. It takes seconds to download and create an account here. You can even set reminders about a specific payment you need to make. Apart from paying all sorts of bills- the app features a bill splitting option too! BHIM App does not offer any wallet features. So, if you pay/receive any amount, it will deduct or add directly to your bank account.
The best thing about BHIM has to be its ease of use. The UI is incredible, too, making it accessible to all kinds of people. Yes, we all have our elders at home who might not be comfortable with technical things, but BHIM has made sure that everyone can use it.
Installs: 50M+
Rating: 4.2
Review: 827K+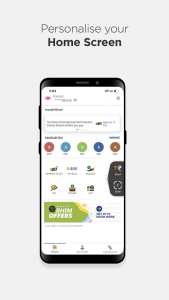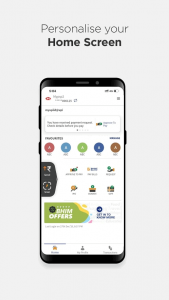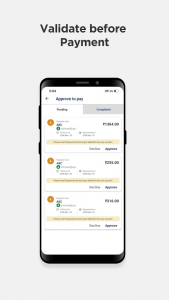 7. Axis Pay
The private bank that everyone loves for its prompt action has come up with one of its very own payments app. Axis Pay has made millions of lives more comfortable. Often with payment apps of certain banks- an account in that same bank falls within the rules. But, to open an account in Axis Pay, having an account in the bank is not a must. You can use any other bank accounts to utilize this app. Make instant payments in a guaranteed way.
Make payments anywhere, including to merchants, bills, utilities, and peers. One of Axis Pay's most prominent features is making school/college fees payment via this app. DTH Payments and Prepaid Mobiles Recharges are easy to do through this app.
The app has a partnership with some of the most renowned third-party apps like WhatsApp. Google Pay, Amazon Pay, and CRED. Available on both Google Play Store as well as Apple Store, Axis Pay is user-friendly. The set-up is easy. After creating your account in Axis Pay, you need to create a UPI ID and link your bank account. Voila! Let the transactions begin.
Installs: 5M+
Rating: 4.1
Review: 53K+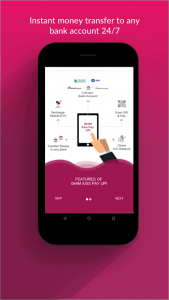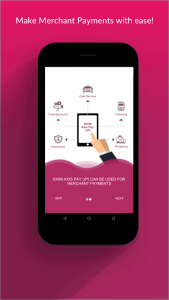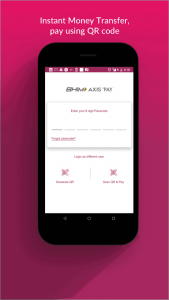 8. Payzapp
Payzapp solves all your online payment hassles. The interface is user-friendly, and people with even zero technical knowledge can use this app! Brought to you by HDFC Banks, Payzapp worked with one click. Be it recharging your prepaid/postpaid mobile bills, DTH/cable bills, or something as far-stretched as hotel room booking- you can get the world at your fingertips with a click.
Linking a bank account is not an absolute necessity. You can make it work by linking your credit/debit card. Did we tell you how secure the app is? The transaction goes through three security protocols before the app processes the payment. The app uses advanced security technology where there is no risk of the exposure of your bank details.
You can buy groceries through Payzapp. Offering some best deals, the app has a partnership with SmartBuy as well. You can even pay for your flight as well as bus tickets through Payzapp.
Installs: 10M+
Rating: 3.9
Review: 384K+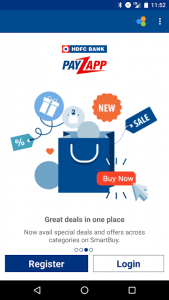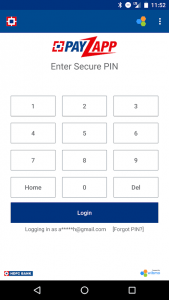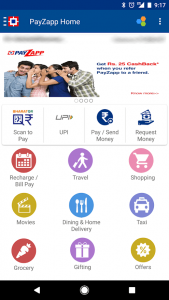 9. Freecharge
Freecharge is another one of the UPI Payments apps with a massive fanbase in India for its vast features. But, for wielding this app- you need a BHIM UPI ID first. Things become easy after you link Freecharge to your bank account. Apart from the basic UPI features like money transactions, bill payments, and general recharges, Freecharge has some unique features incorporated too.
Did you ever want to invest in Mutual Funds but still felt the process was complicated? With Freecharge, Mutual Funds' investments become easy too. You can even invest in SIPs through this app.
This app's discount policy is incredible, and you even get cashback on every transaction you make or the bills you pay. You can order food and pay via Freecharge, even book flight or train tickets too. Users love the app for its unique interface, and it provides a user-friendly payment procedure.
Installs:10M+
Rating:4.0
Review: 1M+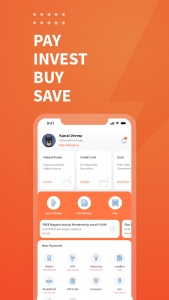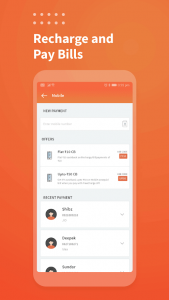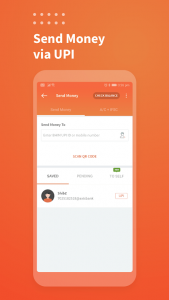 10. WhatsApp pay
This Facebook-owned famous messaging app has launched its payment feature in India in Nov 2020. It's a UPI-based payment service with which you can send and receive money to your WhatsApp contact list. Whatsapp Pay has been developed by NPCI (National Payments Corporation of India) and powered by BHIM UPI.
Installs:5Billion +
Rating:4.1
Review: 14M+
Conclusion
Payments made through these UPI apps are safe, secured, and hassle-free. Many banks have a tie-up with these UPI apps to allow users to make payments. Apart from facilitating smooth payments, most of these apps also enable you to pay utility bills, recharge and do online shopping. The coveted rewards and cashback further add to the excitement!
FAQs on Apps that Allow UPI Payments
How do I use UPI?
If you plan to use UPI, you need to first download the app on your phone. Then register for the UPI service, link your bank account, and transfer funds by your virtual identity.
What are the key features of UPI?
It is a secured and hassle-free payment option to pay and receive payments from and to your contacts. The sender can simply enter your mobile number and transfer money to you via UPI. Before UPI, we had NEFT and RTGS options to send money from one bank to another bank which required the creation of beneficiary in the system, cooling period of 1 day, data entry, etc.
What is the difference between UPI and RTGS, NEFT, or IMPS?
NEFT and RTGS are time-consuming fund transfer methods. UPI is based on the IMPS which has an easy user interface and is super quick. Secondly, unlike RTGS and NEFT, you do not have to define beneficiaries in the system with their account details. You can simply send money by entering the UPI id or mobile no. of the receiver.
Can we use UPI to pay online merchants?
Surely, if the UPI option of payment is available at your merchant's side, you can definitely pay to your online merchants. Most of the leading e-commerce players have a UPI option by default in their system