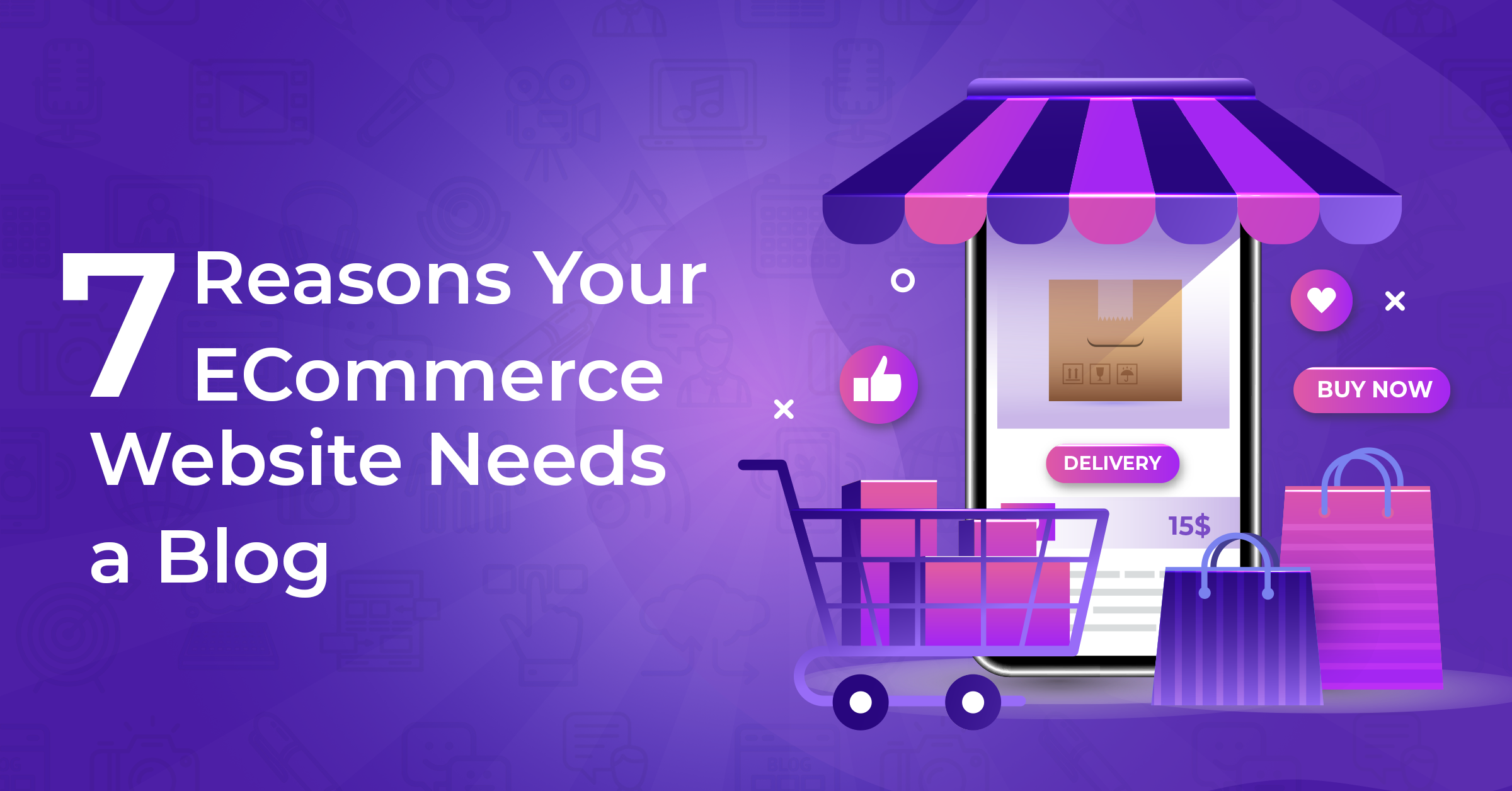 7 Reasons Your eCommerce Website Needs a Blog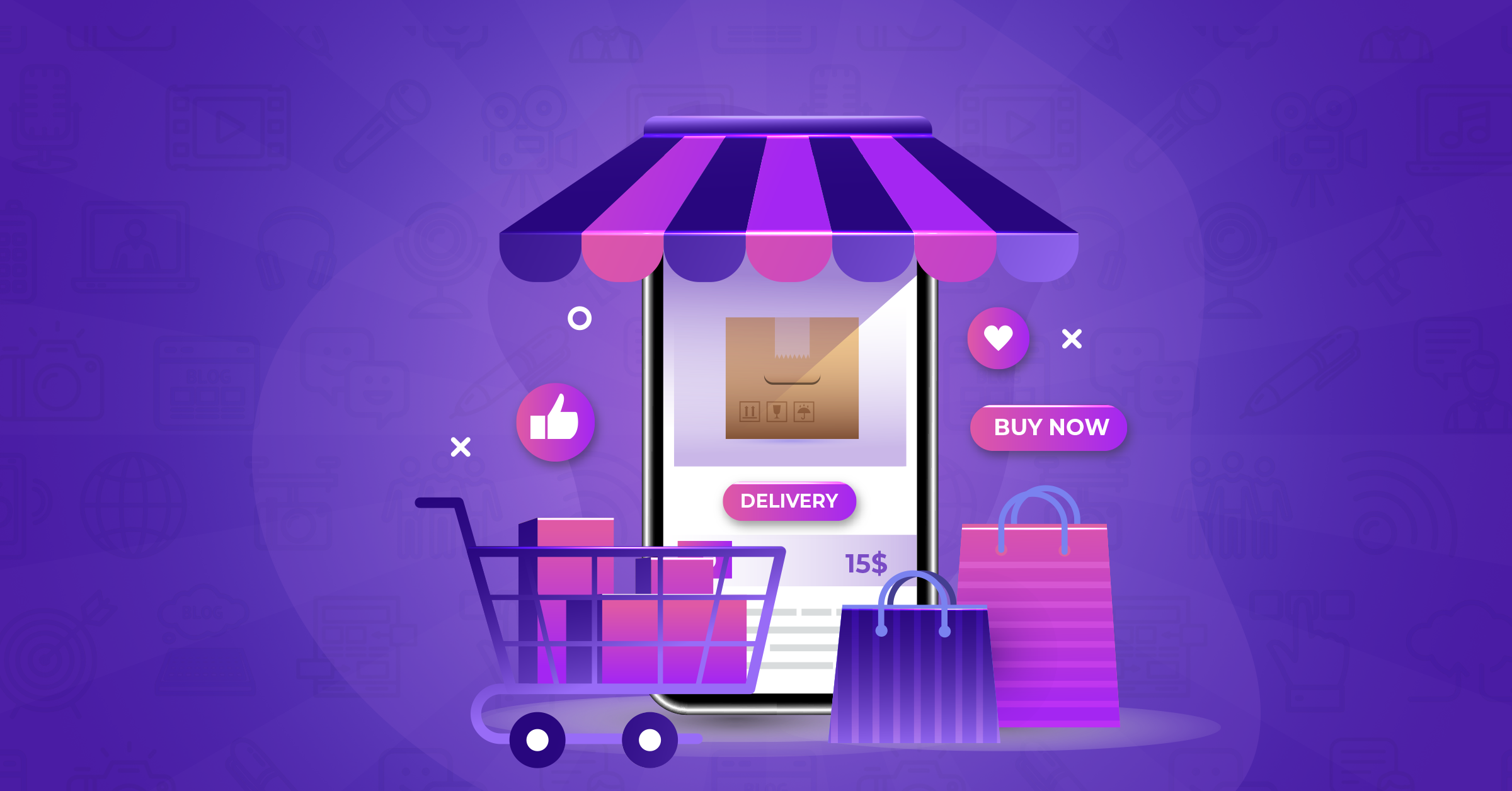 Over the years, blogs have evolved leaps and bounds. From acting as an online platform to collect and publish your thoughts and ideas to becoming a source of revenue, blogs have come a long way. 
Today, it has become the third most common content marketing channel. Many companies are tapping into the world of blogging to unleash their true potential and grow their businesses. Apart from the SEO benefits, blogs help brands to portray their values, personality and voice. It helps brands to interact and educate their target audience. 
What's more? There are instances of companies generating 13X more ROI by prioritising blogging as their content strategy! 
But, no matter how many benefits it may have, blogging is not for everyone. 
Why? Because it demands dedication, time, effort, and sometimes a bit of investment too to get the best results. 
As an eCommerce platform, if you're looking for a super-fast way of generating leads or making sales, you might want to stay away from blogging and invest in other marketing channels. 
On the other hand, if you cherish customer loyalty, aim to build a brand voice and generate organic leads, you must try your hands at blogging. 
Read on to know more about the reasons for having a blog as an online store. 
Helpful For SEO
Did you know, that businesses with an active blog generate 67% more leads than businesses that don't? 
Why? Let's decode! 
Blogs are one of the best sources to get organic traffic to your website. 
When businesses post regular and relevant content on their web, it gives customers additional reasons to visit their site. 
By targeting relevant keywords and publishing quality content, you can improve the overall traffic of your website. Further, increased traffic can increase your chances of ranking higher on Google! 
What's more? If your blog posts target a specific audience and employ sound funnel strategies to drive sales, they can help you in accomplishing your sales goals. 
For instance: Myntra's 'Freshly Mynted'  blog is the one-stop destination for fashion lovers to get ideas and inspiration on styling, grooming, etc. Further, they share business, community, and media news to engage with their readers.
Eiosys is one of the top SEO companies in Mumbai. You can get in touch with our team to avail professional SEO services.
Proves Industry Expertise
As per some sources, in 2018, almost half of the top two hundred Fortune 500 companies had a corporate blog.
In today's digital era, consumers are not only looking for a flawless online shopping experience but also want to know what goes on behind the screens. They are keen to know how your business operates, how the production process runs, etc.
Blogs allow you to share industry-related news, business updates, activities, CSR initiatives, etc. It helps to build trust, create a transparent bonding with customers and establish industry expertise. You can share "how-to" blogs, business guides, interviews and more such interesting content to stand out as a voice of authority.
For instance: The Amazon Business Blog is the one-stop destination to get industry-related news, updates, business guides, how-to articles, and more.
Cost-Effective Way of Marketing
From PPC, SMM, and SEO to affiliate marketing, and email/SMS marketing, the ocean of digital marketing is deep and vast. Employing all these marketing strategies at the same time can burn a hole in your pockets (especially if you're an early-stage business). 
On the other hand, blogs are the most cost-effective way of marketing. Blogs allows businesses to create engaging content, share it on social media and generate a stream of ongoing traffic to your web. Further, by using relevant keywords, you can also ensure a better ranking on Google's SERP and improve the site's visibility. 
Interestingly, you do not always need to publish a plethora of blogs on your web. Editing, updating and republishing old posts works best for improving your rankings at Google.
Easy Way to Promote Your Products
Blogs are one the best ways to promote your products and services. How? Let's see! 
Apart from internal linking for SEO, blogs allow your online store to promote new, featured, or best selling products among its target audience. 
It can help to boost their visibility and improve the chances of their sales. A good content writer will effortlessly put relevant products in a blog and encourage customers to check them without sounding salesy. 
For instance: If you head to Amazon Business's blog, you'll find a plethora of blogs about best-selling ACs, earphones, laptops, cameras, and whatnot.
Build Your Brand & Community
Unlike physical stores, online businesses don't allow you to personally interact with your customers and get insights into their needs and preferences. However, blogs act as a medium to give a human touch to online businesses. 
When you publish candid photos, and events and write about the day-to-day operations at your office, it helps to strengthen the bond between you and your customers. You can even share the backstory of your business, tips for budding entrepreneurs, talk about the aim of your business, etc. 
Once you've published such posts, you can share them on your social channels and respond to your customer's feedback. As you do so, you might gather insight into your customer's expectations and create future content accordingly.
Best Way to Engage with Your Customers
If you post relevant and engaging blogs regularly, you might develop a loyal online readership that you can later use to your advantage. 
To spice up your blogs, you can ask questions, reply to the comments, and encourage readers to share on social media platforms. This will help you to keep the stream of conversation running and make readers keep visiting your web for more content. 
What's more? You can ask your readers to sign up for emails to receive exclusive discounts and other benefits. Later, you can share news of product launches, business updates, and make announcements via enticing emails.
Helps Customers Make Buying Decisions
Have you ever read a few blogs on the internet before buying a product? Almost every time, isn't it? That's the case with most of us!
In a 2014 survey of 1000 British consumers by Dynata, researchers found that
 46% of the respondents read blogs to do initial product investigation.  

1 in 4 bought a product that they read about in a blog. 

84% decide to buy products based on how they are described in a blog. 
When customers read informative blogs, it makes them feel more confident about their decision. What's more? A friendly, non-salesy blog can inspire consumers to reach out to their wallets and seal the deal. 
If you've come this far, chances are you're interested in starting a blog. 
But, how would you do that? Don't worry, we've got you!
Tips For Starting an eCommerce Blog
If you're willing to start an eCommerce blog, here are some tips to help you get started! 
Share Valuable Content
As an eCommerce blog, your purpose must be to educate, interact and solve your customer's doubts or queries. For that, you can publish buying guides, how-to blogs, step-by-step tutorials, etc on your blog. You can even share tips, tricks, ideas, and more that resonate with your target audience.
For instance: Nykaa's Fashion Blog is the one-stop destination for fashionistas looking for styling tips, trending fashion wear, etc.
Also, make sure that your blogs are well written. What does it mean? Let's see! 
A well-written blog has the relevant keywords placed across the blog naturally. There won't be an over-stuffing of keywords, the content will be easy to read, it will follow a pattern and by the end of the blog, the reader will be satisfied. 
On the other hand, a poorly written blog will have hundreds of keywords stuffed in an odd fashion which makes the content unmeaningful and boring. While this technique may help the blogger to get short-term results, in the long term it can be disastrous. 
Find Relevant High Volume Keywords
Finding a bunch of relevant high-volume keywords and using them across your blog is essential to improve its ranking. But, how do you do this? 
Several amazing keyword research tools can help you generate a list of keywords relevant to your niche. You can use them in your blog, title tag, and meta description. 
Further, platforms like Answerthepublic.com can help you know what your target audience is searching for. Similarly, Google Trends can help you in demographic targeting. 
Also, make a note to keep updating your SEO list. Don't just stick to extremely popular keywords as they might be highly competitive. 
Generate New Backlinks
Backlinks play a key role in determining how well your website ranks on a Google SERP.
 In short, the more backlinks your blog has from quality sources, the higher its chances of ranking better. 
But, how would you generate backlinks as an online store? One way is through collaborating with other bloggers in your domain. 
For instance: To boost the sales of your protein powder, you can collaborate with health bloggers and request them to write a review article of your product on their blogs.
Include Relevant CTAs
In today's digital era, grabbing the attention of the readers has become more difficult than ever. 
If your blog fails to catch the attention of the readers, the chances of its success are very low. 
The best way to grab the attention of your readers in a blog is by writing fun and intriguing headlines, meta description, and introduction. 
Once you've grabbed the attention of your reader, keep them engaged. You can do this by embedding visuals such as infographics/ videos, asking questions, sharing anecdotes, etc.  
As your readers are engrossed in your blog, you have the chance to guide them to different product pages on your web. You can encourage them to explore your products by including clear and relevant CTAs in your blog. 
Promote Your Blog on Social Media
One of the best sources to promote your blogs and drive traffic to your web is social media platforms. 
You can spice up your social media profiles by posting regular and relevant content to drive traffic to your website. 
For instance: If you sell premixes for summer drinks, you can write a blog post talking about its benefits, usage, cost, and more. Later, you can entice your social followers by creating a visually appealing carousel or reel and encourage them to check out the blog! 
Moreover, you can encourage your existing readers to share your blogs with friends, family, and more on social media platforms. To entice your readers you can conduct contests, give discounts, giveaways, and more. 
Is the learner in you still not satisfied? Check out our blog on How to start a blog in India and kick-start your blogging journey!
Eiosys is a leading web development company in Mumbai. Since 2012, we have helped hundreds of clients in India and abroad to launch eCommerce portals and business websites. For any business inquiries, you can get in touch with us by filling out our 'Estimate Project' form.